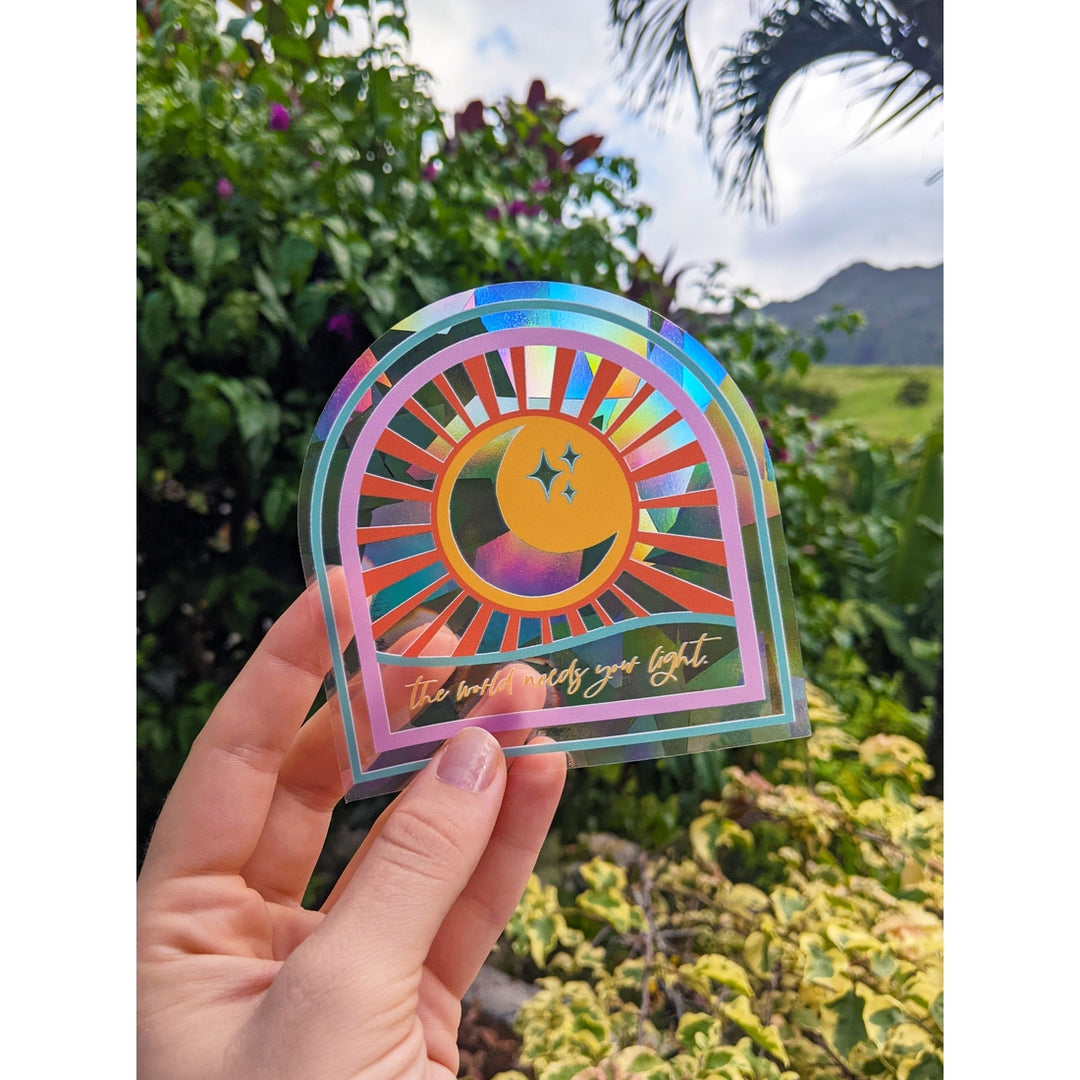 The World Needs Your Light Suncatcher Decal | Featured Brand
---
 Decal Size : 4 x 4"
☀🌈 Printed in color on super cool vinyl suncatcher film. Intended for application on windows that get direct sunlight.
Directions (printed on the backs of the retail cards): Apply your new suncatcher decal to a window with * direct * sunlight (this is really important!) & watch bursts of vibrant rainbows bathe your space!
Featured Brand  :  Coco & Moon Studio
Our typical turnaround time is 7-10 business days, however please allow us up to 3 weeks to ship your order (this timeline may occur during busy seasons and big sales).