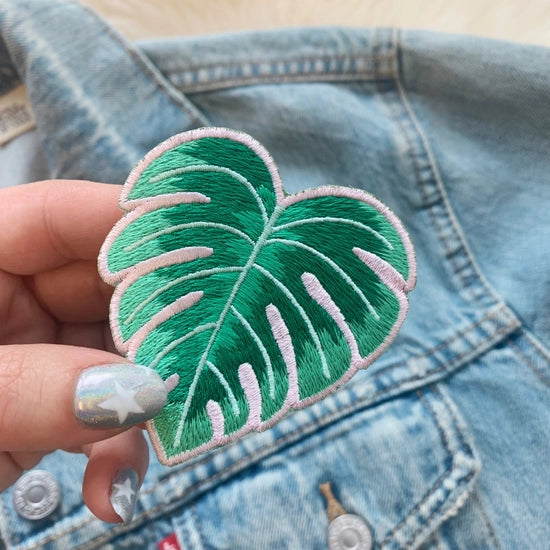 Monstera Leaf Patch | Featured Brand
---
Monstera leaf patch is perfect for plant ladies! Show your love with this tropical patch intricately detailed in lush greens & framed by a blush pink heart-esque shape. Approx. 2.5"


Featured Brand  :  Wildflower + Co.
Our typical turnaround time is 7-10 business days, however please allow us up to 3 weeks to ship your order (this timeline may occur during busy seasons and big sales).