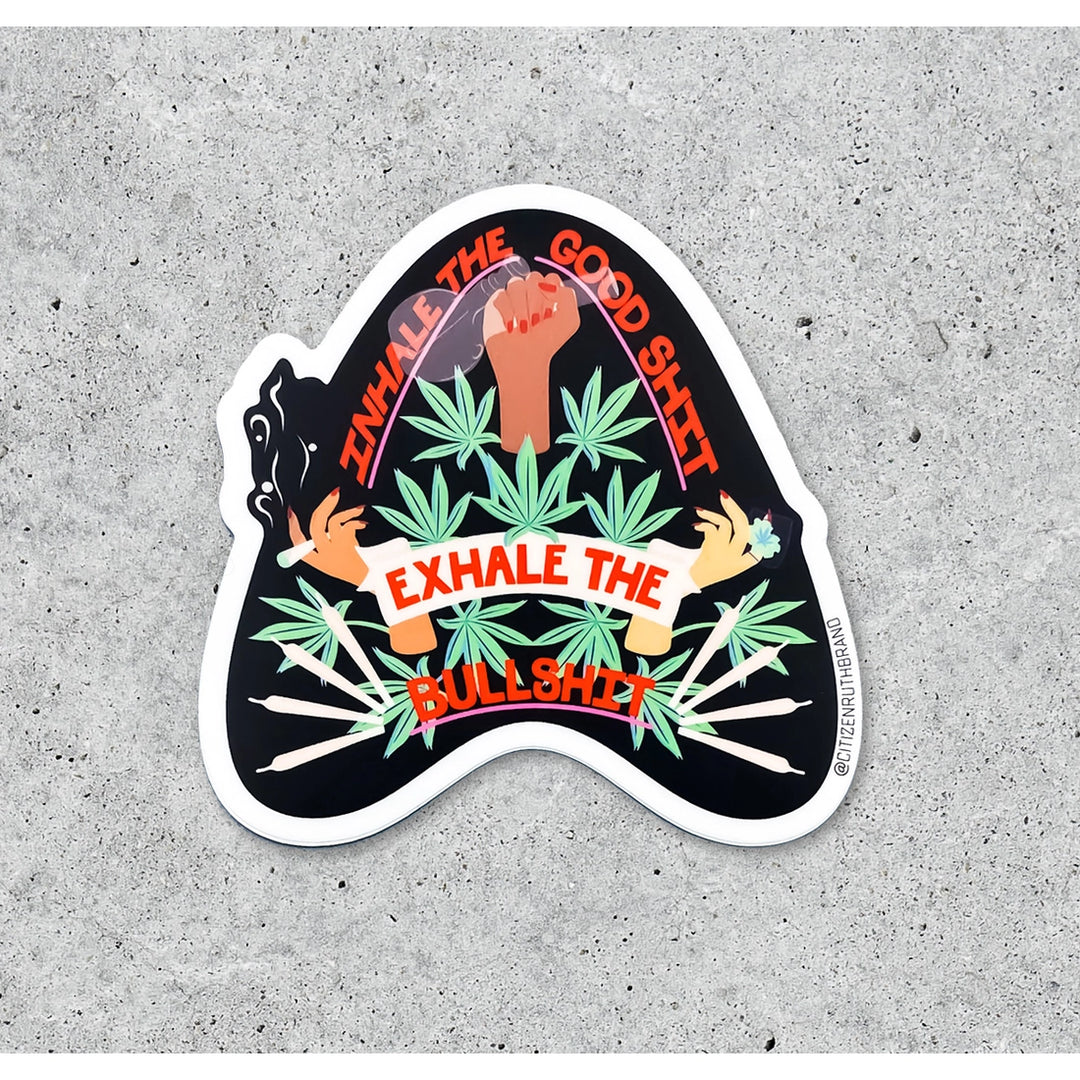 Inhale the Good Shit Waterproof Sticker | Featured Brand
---
Approx. 2.5 x 3"
These are available as rainbow style. Rainbow style will get you a variety of different color combinations. You'll get a surprise color!
Waterproof and UV resistant vinyl sticker
Featured Brand  :  Citizen Ruth
Our typical turnaround time is 7-10 business days, however please allow us up to 3 weeks to ship your order (this timeline may occur during busy seasons and big sales).