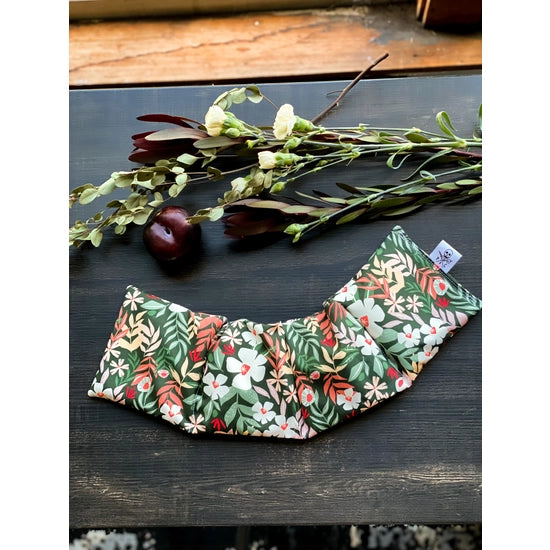 Floral + Fern Payne Killer - Unscented | Featured Brand
---
Payne Killer flaxseed hot/cold packs have many uses for natural healing --
Use on headaches or backaches
Rest on an angry uterus for relief from lady pains
Wrap around neck to sooth tension after a long day
Place on sore muscles after a wicked workout
Simply heat it up and take it to bed with you
Approx. 5" x 20"
Microwave 80-90 seconds with a cup of water or freeze in a plastic baggie for one hour.
Handle hot items with care.
Spot clean only.
100% cotton filled with flaxseed.
Handmade in New England, USA
Featured Brand  :  Payne & Comfort
Our typical turnaround time is 7-10 business days, however please allow us up to 3 weeks to ship your order (this timeline may occur during busy seasons and big sales).