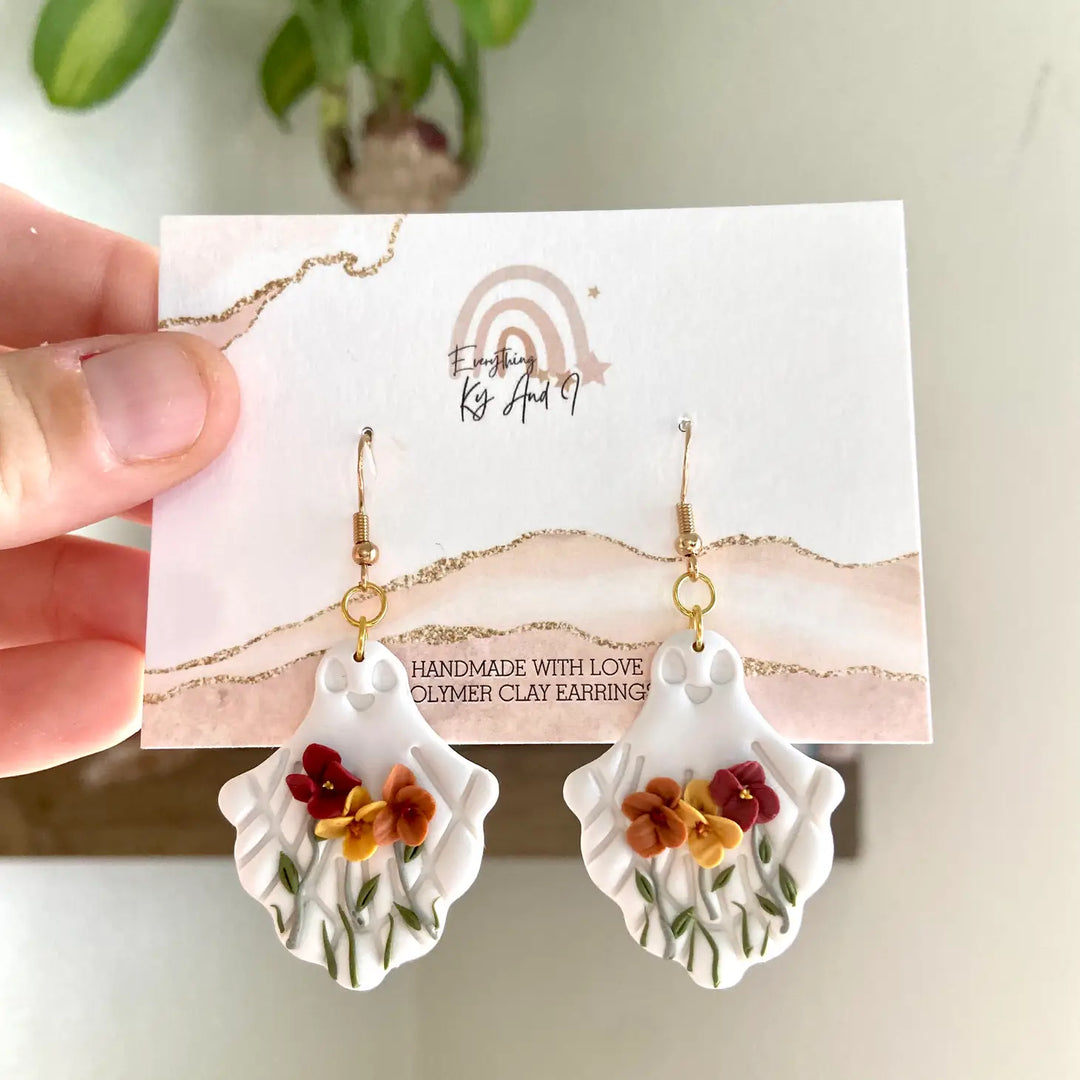 Fall Floral Ghost Earrings | Featured Brand
---
Simple cute fall ghost dangles with fall colored florals to give it a little flair.
These dangle at 1.50 inches and are gold plated or silver stainless steel fish hooks.


Made in United States
Featured Brand  :  Everything Ky & I

Our typical turnaround time is 7-10 business days, however please allow us up to 3 weeks to ship your order (this timeline may occur during busy seasons and big sales).