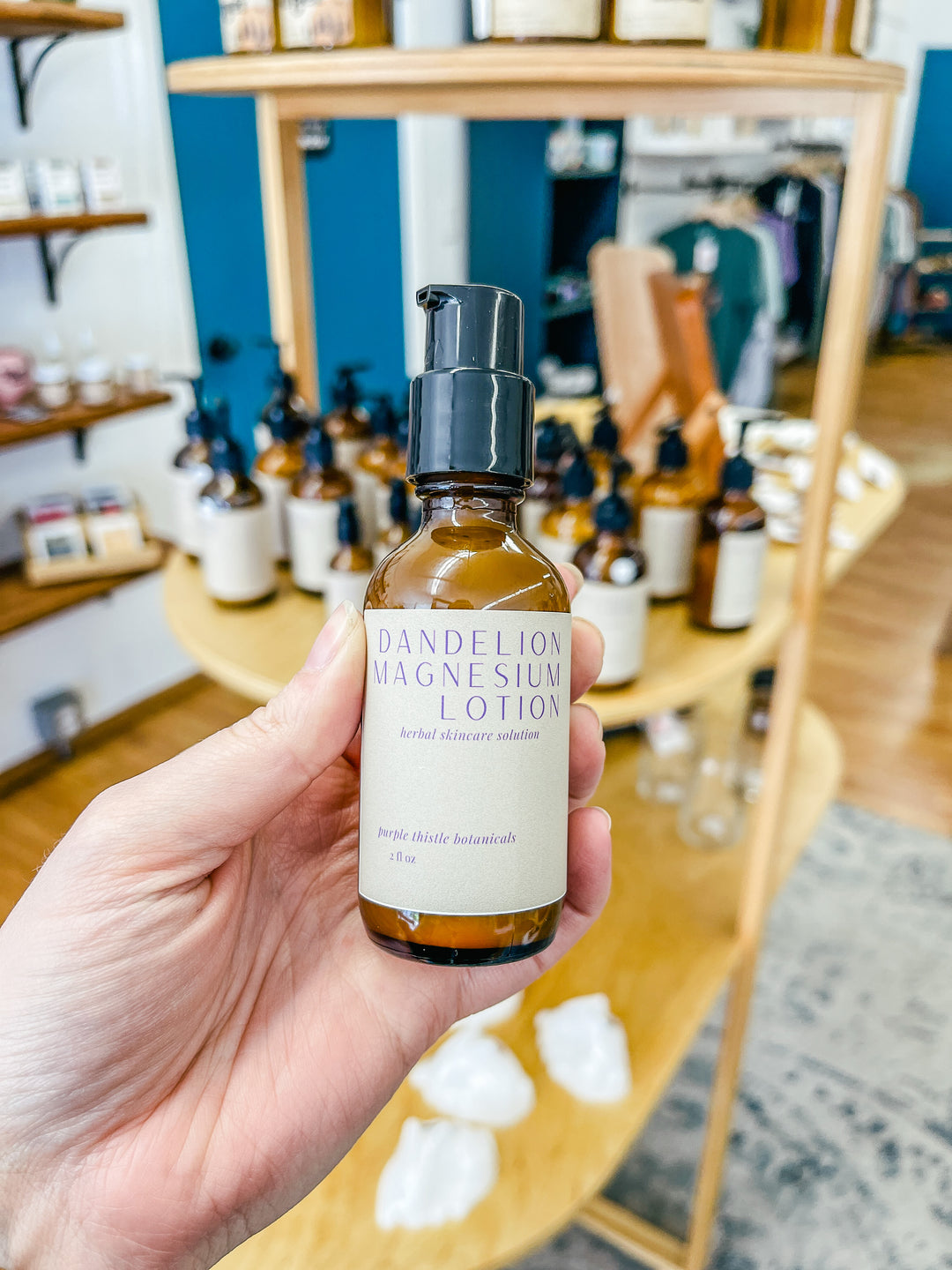 Dandelion Magnesium Lotion | Featured Brand
---
This best-selling lotion offers relief of all types. It has been successfully used for various complaints, from pain to sleep. This lotion helps with low energy, headaches, and magnesium deficiencies. It also helps ease insomnia and restless leg syndrome. Leg cramps, back and muscle aches, growing pains- the list goes on.
Internal use of magnesium chloride can sometimes lead to gastrointestinal issues. By using the magnesium topically, you bypass the chances of an upset tummy. Magnesium oil is the most highly concentrated liquid form of magnesium chloride. Our magnesium oil comes all the way from Holland, where it is extracted from a sea bed that evaporated over 250 million years ago.

Featured Brand  :  Purple Thistle Botanicals
Made in U.S.A.
Our typical turnaround time is 7-10 business days, however please allow us up to 3 weeks to ship your order (this timeline may occur during busy seasons and big sales).