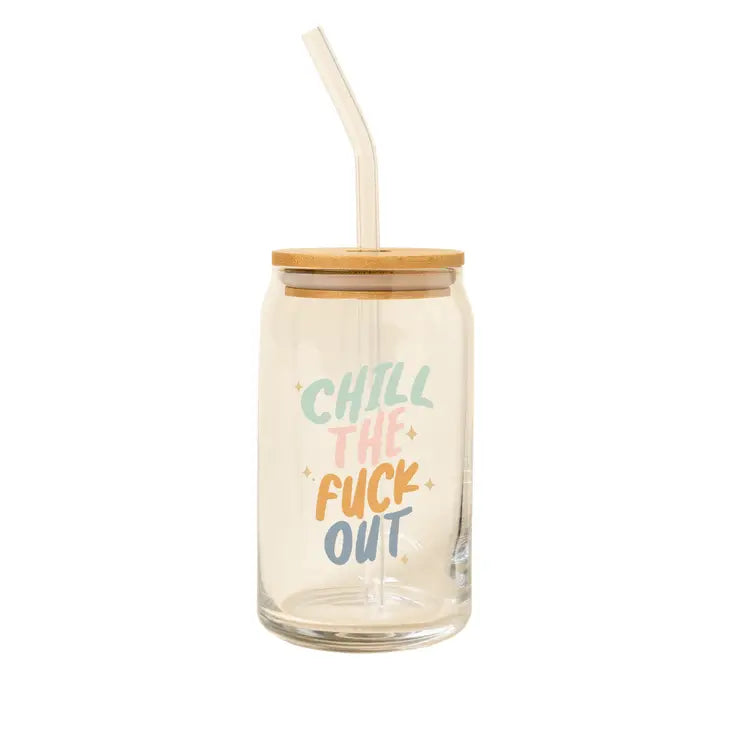 Chill The Fuck Out Can Glass | Featured Brand
---
Your morning coffees and cocktail parties will never be the same with this cute can glass! These 16oz glasses are the perfect on-the-go beverage container, fill 'er up with your favorite cold brew, adult bevvie, or even a root beer float! Each sassy can glass includes a reusable glass straw and a rubber stopper lid so you don't get too messy while sipping in style! Cheers!
Comes with push-on lid and glass straw
Featured Brand : Talking Out of Turn
FINAL SALE
Our typical turnaround time is 7-10 business days, however please allow us up to 3 weeks to ship your order (this timeline may occur during busy seasons and big sales).